Classic media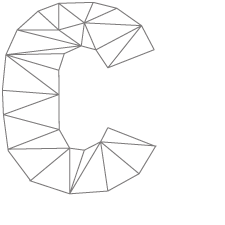 View projects
We may be focused on the digital revolution but we haven't lost sight of classic media and the importance of getting it right! We are inspired by the impact of television, the intimacy of radio, the visibility of print and the diversity of the OOH media! We create concepts that initiate long-term relationship between brands and their followers. We walk forward confidently, but we do not forget how important to the future it is to always have a look in the rearview mirror.
Television
Still the undeniable leader among communication channels in the advertising market in our country. The Mags has the potential to develop creative concepts for television advertising and product positioning for our clients, as well as consulting them on production planning level and buying airtime.
Radio
The most reliable way to reach consumers when they are on the road, at work, or in another traffic jam. Preferred supporting channel for marketing strategy of brands, for which The Mags creates impressive and emotional concepts on air spots, product games and sponsorships.
Print
For our customers who still want to hold their ad campaigns on paper, The Mags creates impressive images for all printed materials and advertisements. Our collaboration with the biggest printing-house guarantees the flawlessness of the printing process and provides the customers with a final product with which to pursue their marketing objectives.
OOH
Advertising messages are everywhere around us - in the subway, in the cinema, on the street. The more exciting, vibrant and diverse they are, the better the chances of being noticed. The power of The Mags to always search for innovative approaches is not missing here either. This only leads to better results in the campaigns of customers who rely on our guidelines and implementation of the projects we designed for them.