Creative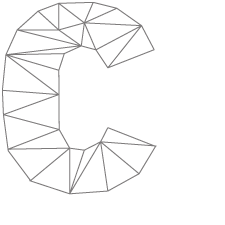 View projects
Hundreds of ideas pass through our minds every day. True talent doesn't lie in their generation, but in their refinement and realization. At The Mags, we encourage a creative approach as part of our mission to deliver on ROI and surpassing expectation.
Design
Our design team follows the world trends in the field, and applies them within every new project. Regardless of the type of website or web application being developed, the main focus in on the stylish conception. A conception, which will not only be visually impressive, but will also lead the successful achievement of the challenges the brand have faced.
Corporate identity
Your brand has only one chance to make a good first impression. Corporate identity is the element that will distinguish it from competitors, and will make it recognizable and outstanding. In The Mags attention to detail is essential part of the working process, but the final result truly states the ambitions of our clients.
Copywriting
We master the power of words and use it to achieve the goals that our clients set in any new campaign. From dynamic texts for websites, through short and thoughtful messages in display advertising, to generating content for social media, which will attract and retain the interest of the brand's followers.